Looking for more Partnerships
As there are more bubble tea shops open after the Pandemic around the world.
Kenya, Africa or Romania, Norway in Europe or Mexico in South America, and the highest demand countries USA and Canada.
in 2022 the demand is around 68 million USD and we are not sure if 2023 will be still going up or not.
But one thing is for sure, there is still a lot of demand for bubble tea supplies from Taiwan
It is why we need more partners to work with us for the bubble tea wholesalers.
Some issues we heard from the franchise headquarter
There are more than 10 clients who visit us to complain about their franchiser.
One of them said while the pandemic the business is dramatically bad and when the inspector of their franchise comes, all they do is check without any support, some of the franchises even rise what they call the marketing fee when they hope to have more discount.
So some of them are very disappointed and decide to remove their brand and replace theirs when the contract finished
This is one of the bubble tea lessons for us to know why the clients leave you.
Marketing Strategy for Bubble Tea Shop
While the business is not good, I believe all the franchisees want is to pass the difficulty and ask for some support from their franchiser, it is not only the financial support but the marketing (the new incoming clients).
As one is for them to costs down, and the other part is for them to expand.
So creating something is one of the jobs we offer to our partners.
Cute mascot to attract people: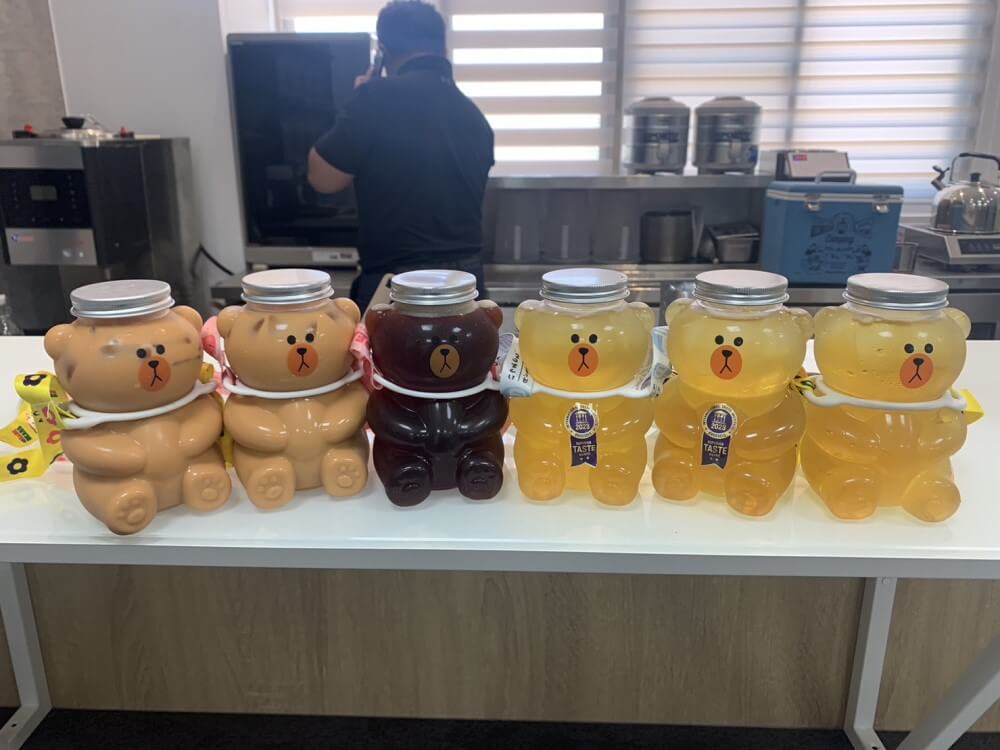 With the cut mascot as a bubble tea drink and after finishing the drinks, it becomes a piggy bank for a kid.
This we delivered to one of our clients who hold a carnival. It successfully brings them flow.
"Marketing is always the first thing to do when you open your shop."
ESG(Environmnetal, Social and Governance)
For the bubble tea business, we are trying to fulfill the ESG but we believe the Environmental issue is always people to care.
For utensils, like cups and straws, we now offer eco-friendly ones.
but there are still some factories that said their product is made from corn or sugar cane or other materials which are qualified for ESG proposal and able to meet this standard, but after we do some experiments, those are not able to pass our standard and not good for the environment.
Before delivering to our clients we will study and test first.
As we had a lesson before the straw issue we have one more checkpoint to ensure everything is ok before we offer to our clients.
The bubble tea market is now around the world.
We just had a trip to Europe, and there are more and more bubble tea shops open.
and they all have more branches, in the UK, French, Holland, Spain, Italy, Greece, and other countries.
Most of the business shop is full of people, especially our clients Bubbletale
"bubble tea in Greece"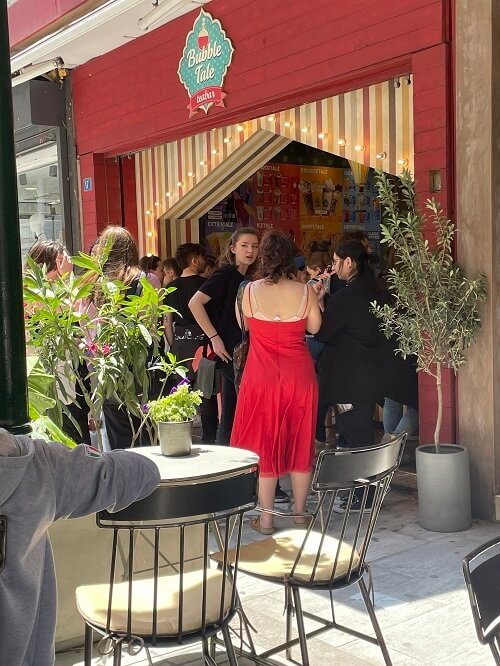 However, if the shop brand got only 1 or 2 shops that are not able to import from Taiwan, they will have to buy from local wholesales.
And the demand seems to be getting bigger.
But there are also a lot of wholesales in Local.
Wholesales will get the orders from the bubble tea shops, and the whole sales will need to also work hard.
Quality, price, service, and the relationship you have with your bubble tea clients become important when doing business.
Fokus inc not only a bubble tea supplier in Taiwan but also Integrates all the sources/factories and gets the best quality at a reasonable price.
And for the new bubble tea shop owner we will offer them the D.D.U service for their shipping and update you on the newest bubble tea drinks for them to sell.
As if our clients' business is good, we will be good, too.
So we will always keep very good relations not only with our clients but the factory team.
Moreover, we invest in a powder, popping boba, and syrup factory just to try to get all things OEM and samples sooner than other suppliers in Taiwan.
As everybody knows bubble tea business is only working in the summertime.
However, the lead term for popping boba factories is always longer than other bubble tea materials.
So we will still invest in more production lines in order to fill up our clients' needs.
We are always creating the bubble tea business as a long-term business relationship.
Supporting each other is always important.
Contact us for more information!