Advantage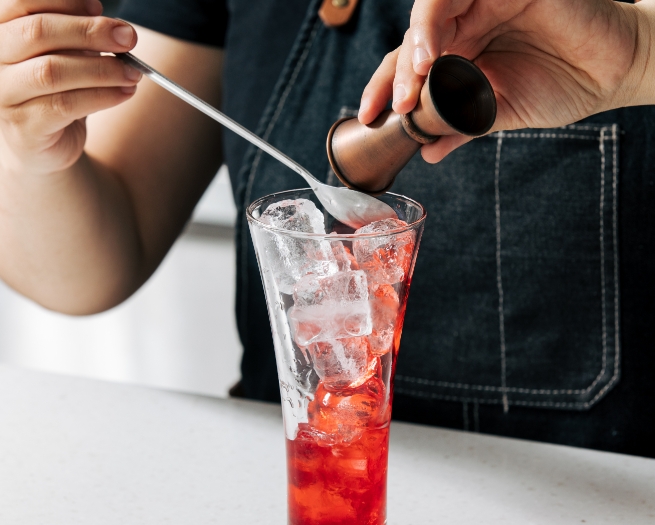 Hand-in-hand training plans on every detail from raw materials to starting the business
Each day, Fokus team fights side by side with the business partners at any time to create the greatest value together. For the challenges that tea drinks vendors in different business scales face, we believe the only way to deal with them is to satisfy consumers' taste buds through continuous improvement and investigation to create and develop richer raw materials.

What you can see here is not only the raw materials for bubble tea but also all the professional services you might need for starting your bubble tea shop business.

We have a R&D department specialized in bubble tea as well as excellent R&D and drinks modulation capabilities to make sure your dream drinks come true in reality. Under the premise of meeting the requirements of certification mark, our one-stop service of marketing consultation from bubble tea training courses, raw material development, know-how of starting a new business to drinks modulation teaching provide you the strongest support during the period of new business startup.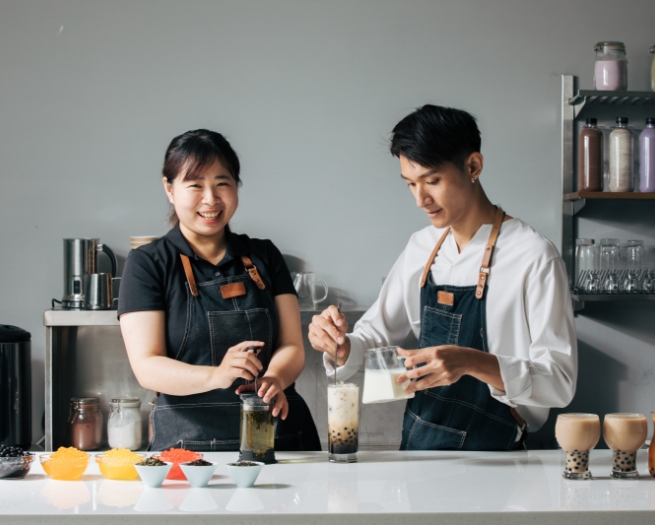 Fokus recognized by everyone
Customers: Fokus is like our true good friends, providing honest and stable suppliers and considering what is the best for the customers seriously.

Employees: Fokus is a happy enterprise, which breaks the boundaries of class, promotes diversity, cares for employees'family, carries mutual trust and assistance, and is willing to provide budget and resources for employees to advance their abilities.

We believe the most important core value of a happy enterprise shall be people-oriented, share the start-up resources in the industry, run the business with integrity, comply with legal regulations, and strictly follow business ethical codes as well as focus on food safety for consumers, continue innovating products & services, and work hard to enhance customer satisfaction.

We are ready to welcome you join Fokus to pursue our dreams together.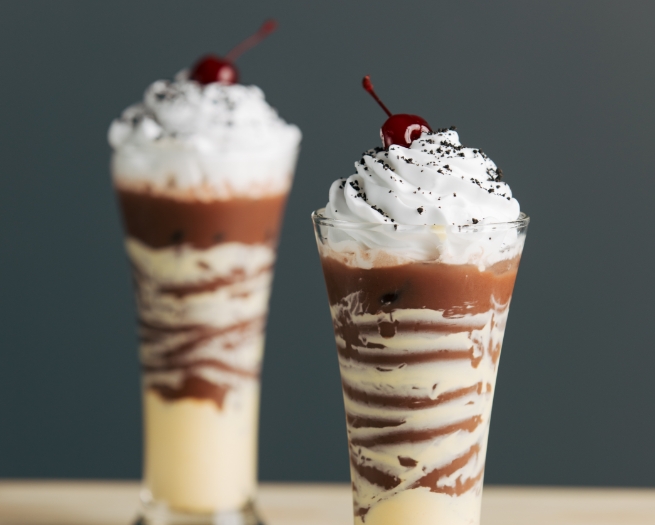 Welcome to the kingdom of bubble tea and let's start a grand feast belongs to only you and us!
In the beginning, Fokus specialized in providing equipment for boba tea drinks and then gradually expanded the business scale to providing raw materials for boba tea drinks. Currently, we focus more on providing one-stop integrated service. Internally, we expect to assist our employees start their business in the industry and share the resources with them. Externally, we hope to promote the good products in Taiwan all over the world.